Meet
The Executive Directors of JIIVE (Operations)
Lovell Oates Executive Director of JIIVE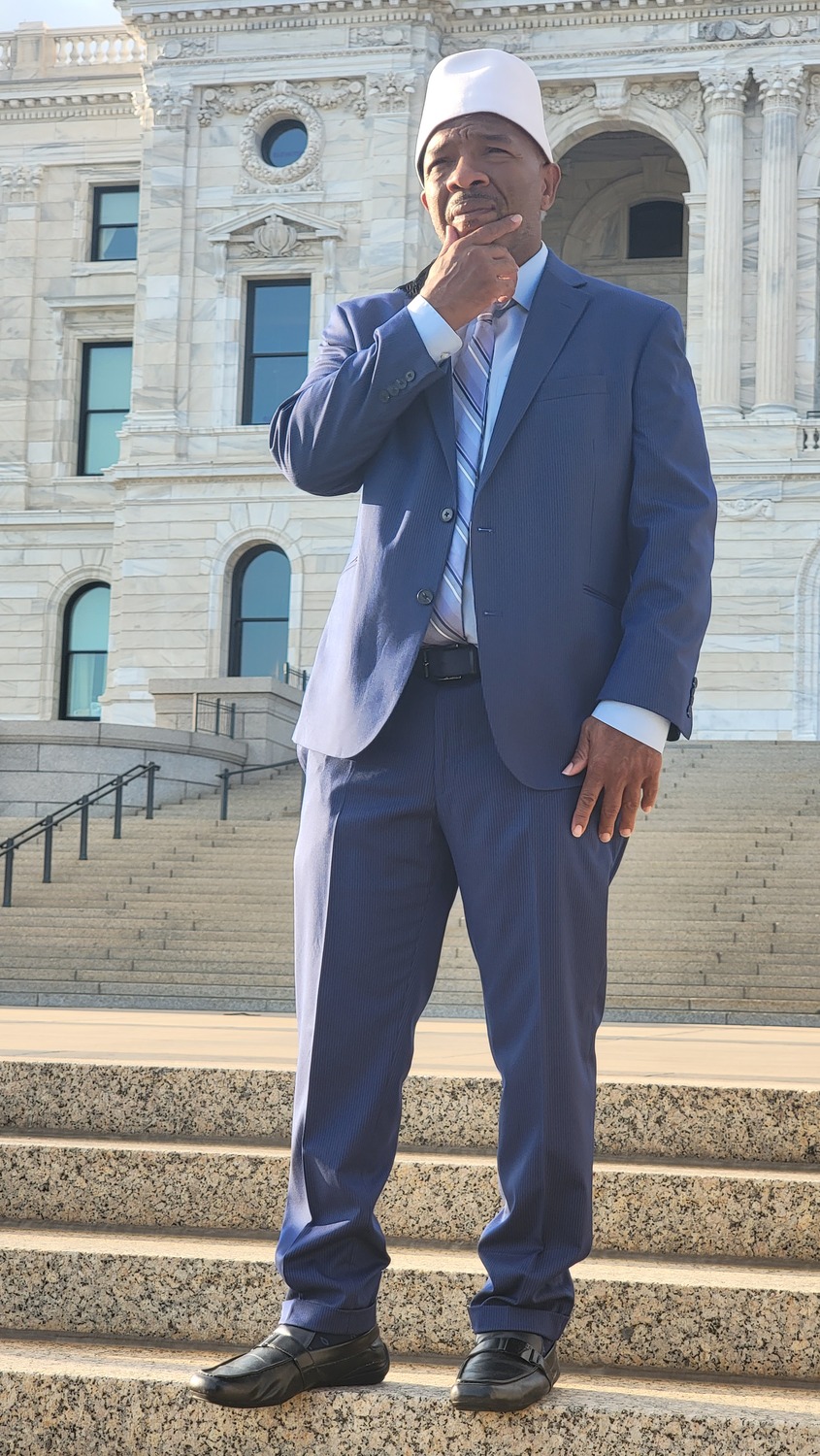 Lovell Oates El
, Executive Director of Justice Impact Individuals Voting Effectively (J.I.I.V.E.), serves as a vital voice and guide in the fight for the rights of Justice Impacted Individuals. As the Chief Executive Officer of LNO Consulting, he collaborates with various Non-Profit, Social Welfare, and other Organizations to empower justice-impacted people to enforce their Human Rights, all the while emphasizing equity as a foundational principle of life.
An advocate for justice with an impressive educational background, Lovell possesses an A.A.S in Micro-Computers from Century College, a Business Diploma in Building Care, a Paralegal Diploma from Blackstone Law School, and an A.A. Degree from Inver Hills Community College.
Being a justice-impacted individual himself, Lovell's work is more than a profession; it's a personal calling. He actively assists others in not only understanding their rights but also enforcing them. Through public speaking, writing, and targeted initiatives, he addresses critical issues such as injustice, human rights, re-entry, livable wages, and equity, inspiring confidence in others to defend their rights successfully.
His proactive approach was demonstrated while attending Patrick Henry H.S., where he played an instrumental role in raising awareness about the school's inequities. His compelling speech at a forum led to a partnership between Minneapolis Public Schools and TCF Bank, spearheaded by Harry Davis, the President of TCF Bank, initiating positive change.
At J.I.I.V.E., a social welfare organization and political action committee unaffiliated with any political party, Lovell's leadership is a driving force in creating political power for Justice Impacted Individuals. His efforts focus on providing equity, livable wages, progressive community justice solutions, non-discrimination in housing and employment, and peer-led reentry reform.
Through his relentless pursuit of equity, Lovell Oates El symbolizes the once voiceless giant now given enfranchisement, representing 100,000 Justice Impacted Individuals in Minnesota, and seeking to be the voice for the 5.5 million nationwide under some form of supervision. His life and work are a testament to the belief that change is possible, that promises can be fulfilled, and that equity can become not just a dream but a lived reality for all.
Maurice L Ward Executive Director of JIIVE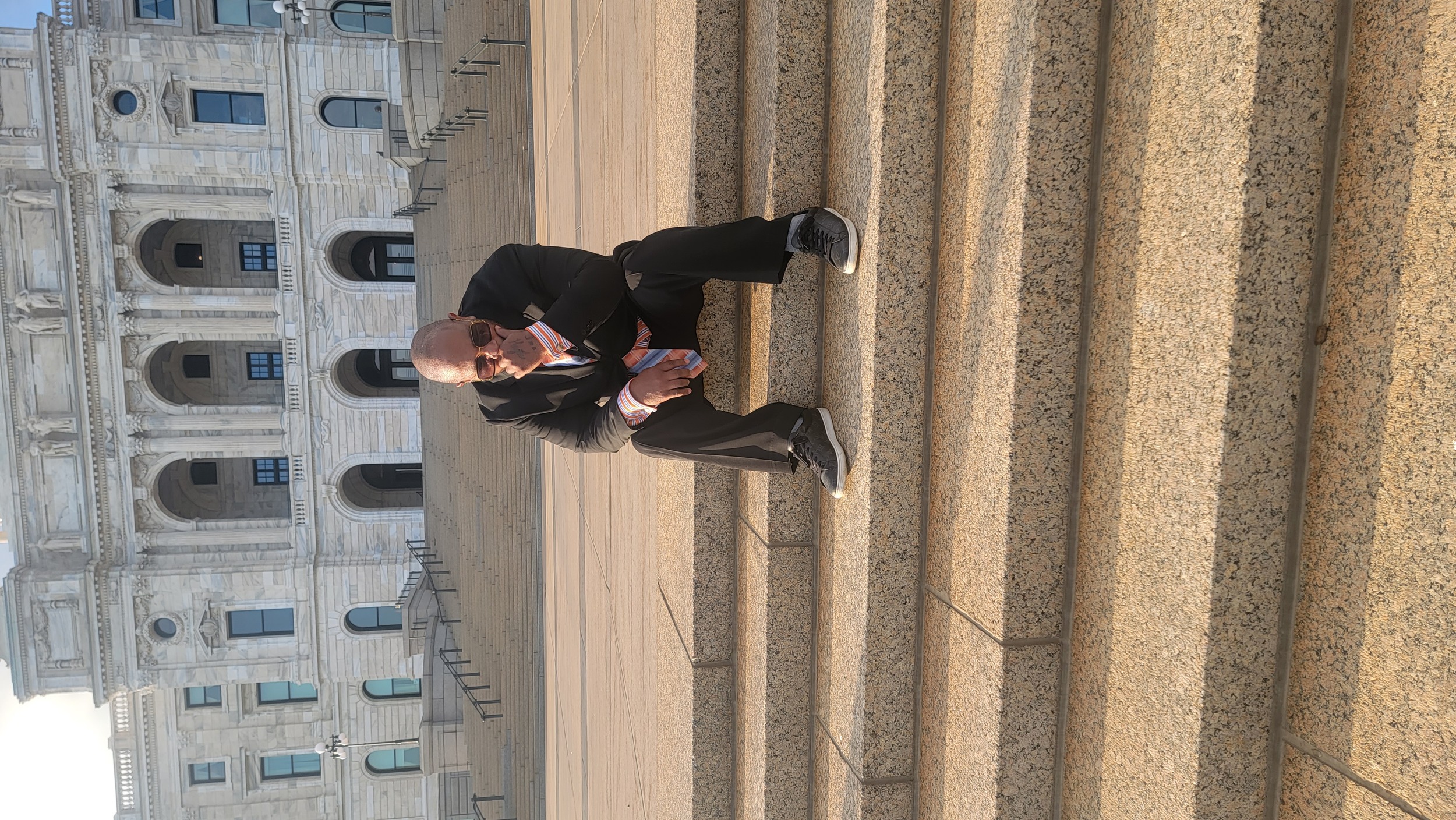 Maurice L Ward is an exceptional and driven individual who has overcome adversity to make a positive impact on society. As the Executive Director of J.I.I.V.E., his passion for justice and restoration is evident in everything he does. His personal experiences have given him a unique perspective and insight into the challenges faced by those who have been incarcerated and marginalized.
Through his work on the igotsomethangtasay podcast, Maurice has provided a platform for those who are often silenced to express their opinions and tell their stories. He understands that community journalism is crucial in giving a voice to those who have been disenfranchised.
Maurice's academic achievements are a testament to his perseverance and dedication. His cum laude graduation from Bemidji State University with a Bachelor of Science is an impressive accomplishment, and being accepted into the Metro State MAPL master's program is a testament to his continuing commitment to education and personal growth.
As a decorated, honorably discharged veteran, Maurice has demonstrated his ability to serve his country with honor and distinction. Now, as a supervisor in the peer recovery community, he is devoted to helping others overcome their challenges and reclaim their lives. His work and dedication have earned him the respect and admiration of those around him.
Maurice Ward's personal journey is a powerful example of how someone can turn their struggles into a positive force for change. He embodies the spirit of Marcus Garvey's words, reminding us that "we have the power to free ourselves from mental slavery and create a better world for ourselves and those around us."
Meet the Board Members of J.I.I.V.E
Aarron Santos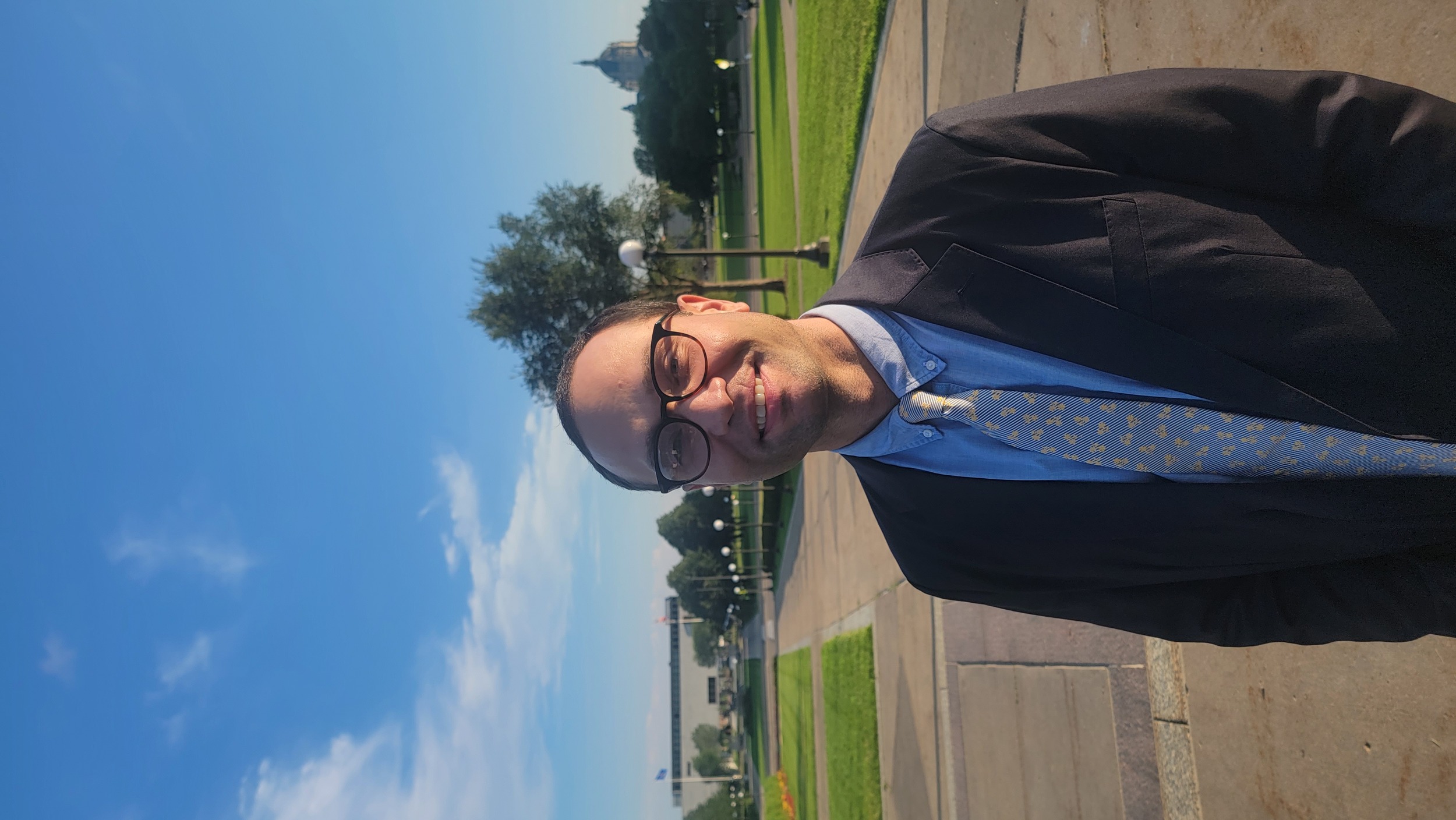 Aarron is a mechanical engineer currently leveraging his degree as a patent examiner at the United States Patent and Trademark Office (USPTO) where he helps applicants obtain their goals of owning intellectual property. Specializing in autonomous vehicles, Aarron uses his engineering experience, under the guidance of the manual of patent examining procedure, to determine inter alia, novelty, clarity, and ultimately if an application should be allowed or rejected. Going forward, Aarron is excited to apply his talent for research, reason, and interpretation in other areas.
Devord J. Allen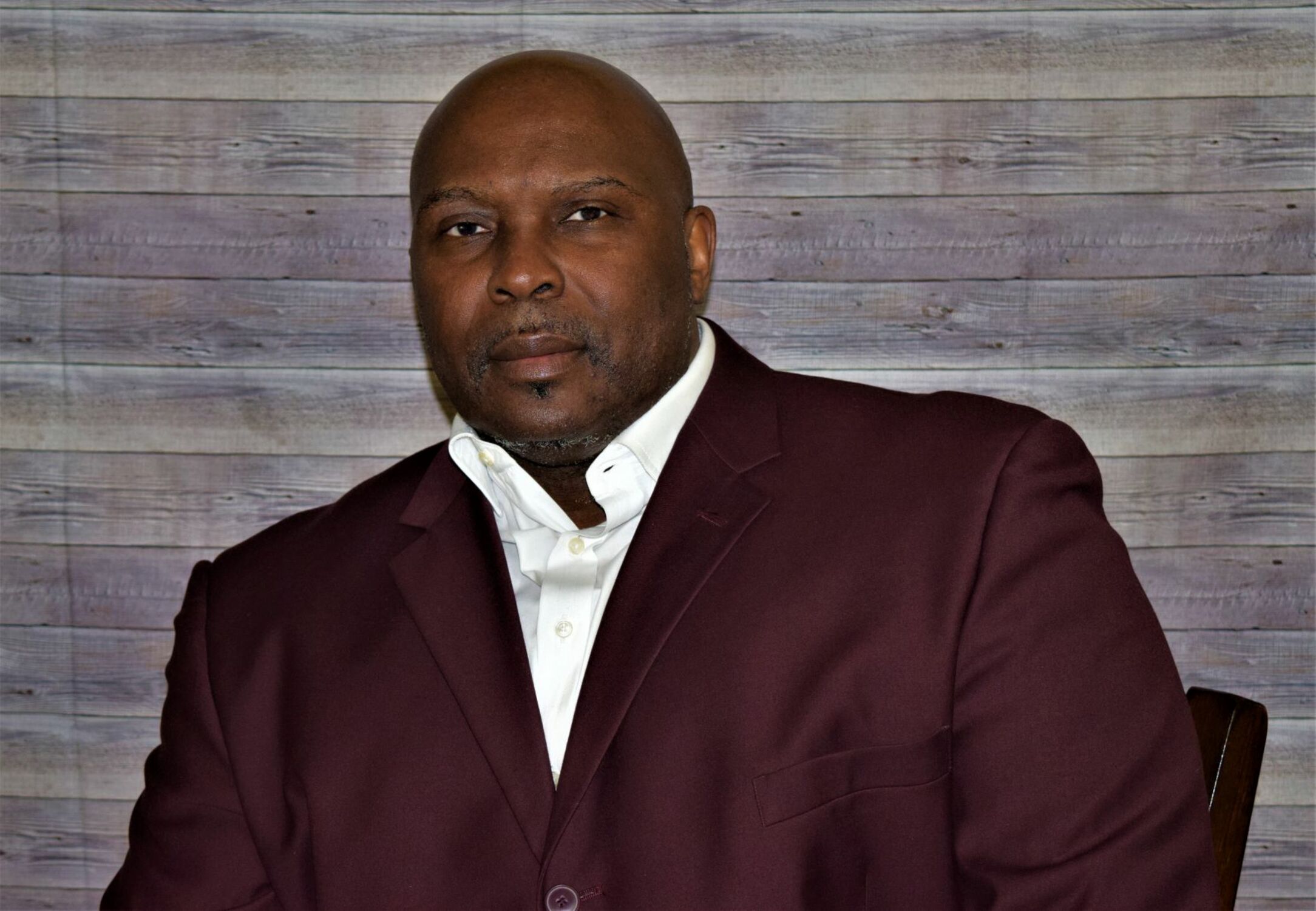 Devord J. Allen has 20 years of experience in the health and wellness industry including ground up development and implementation. Mr. Allen believes in the restoration of rights and our being is to define and create that which brings purpose to our lives.
Shawn Wright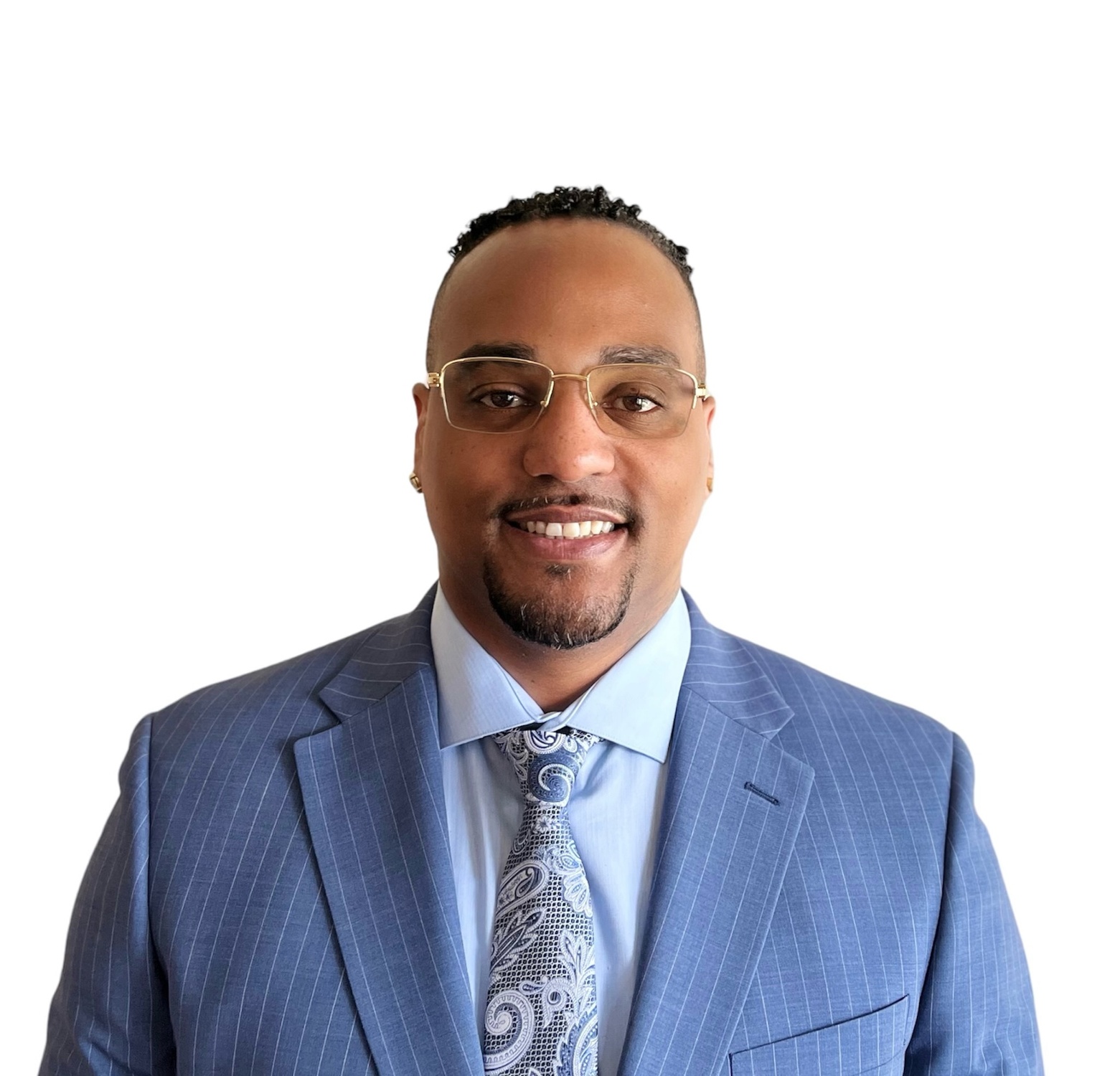 Shawn Wright is an entrepreneur and businessman who founded The Wright Cause Urban Youth Conservation, a nonprofit created to empower underserved youth, in 2022. Shawn is the co-founder of the D.R.E.S.S. Coalition. The D.R.E.S.S. Coalition collaborates with local government agencies, organizations, businesses, religious organizations, law enforcement, and citizens to reduce recidivism, improve public safety, and ensure that justice-impacted individuals have a fair chance to thrive. Shawn's passion for serving the youth and ending mass incarceration comes from lived experience in underserved, under-resourced, and under-represented communities. Shawn's misguided childhood led him to be sentenced to more than 27 years in prison. His experience with the failed criminal justice system and the lack of re-entry resources fuels him to advocate for reform and lead our youth toward a thriving future.
Damen Miller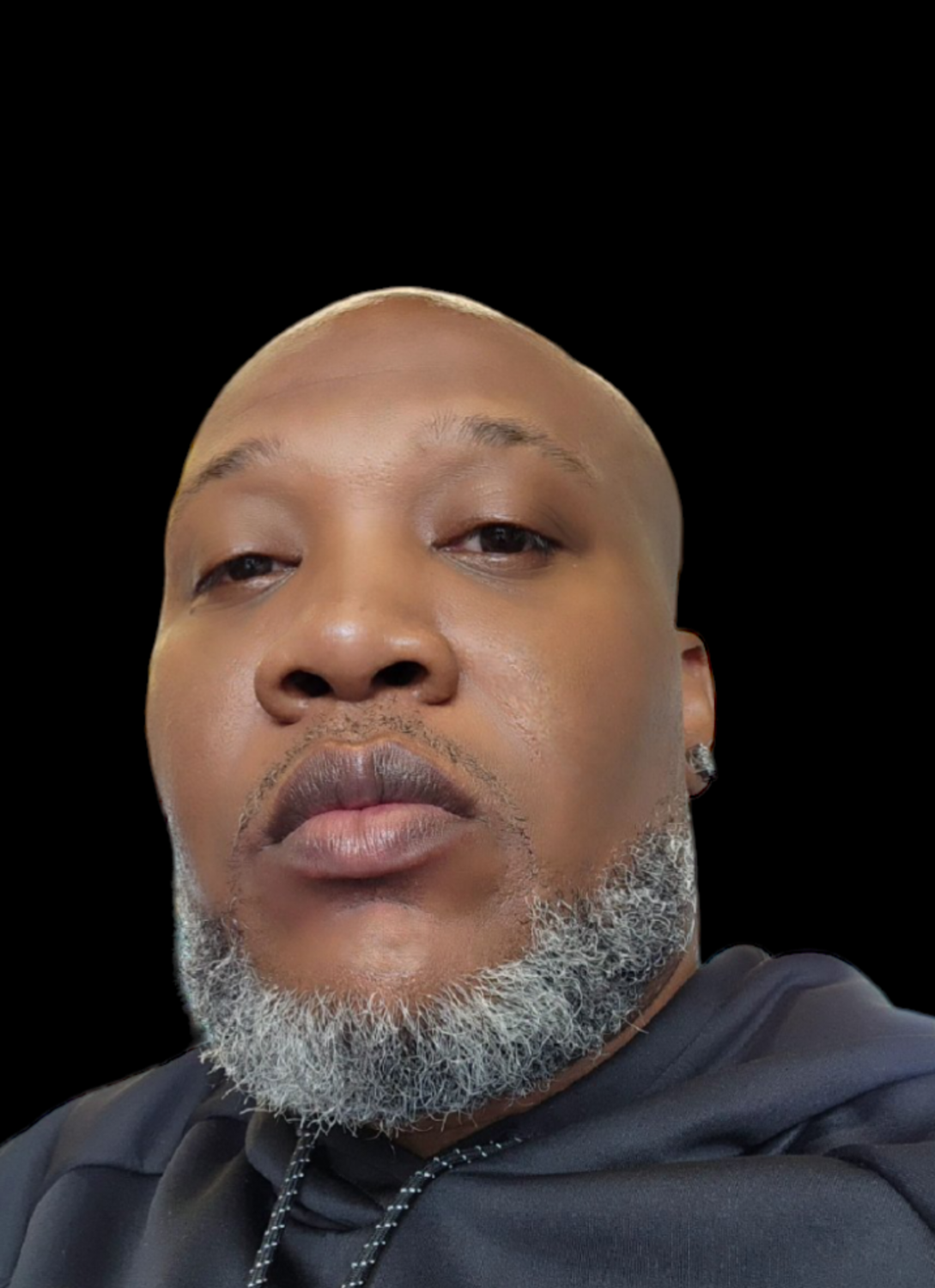 Damen Miller is a highly skilled and diligent professional with a solid foundation in both business and computer science. With an Associate degree in Business and another Associate degree in Computer Science, Damen possesses a unique blend of expertise that enables him to excel in various domains.
Throughout his educational journey, Damen demonstrated exceptional commitment and dedication to his studies. He took advantage of the opportunity to acquire comprehensive knowledge in business management, financial analysis, market research, and strategic planning. This academic background equipped him with a strong understanding of business principles and a keen eye for identifying opportunities for growth and optimization.
In tandem with his business studies, Damen pursued a degree in Computer Science, honing his skills in programming languages, data structures, algorithms, and software development. With this technical knowledge, he developed an analytical mindset and acquired the ability to approach problems from both a business and technical perspective. Damen continues to stay up to date with the latest advancements in the field, recognizing the importance of keeping pace with rapidly evolving technologies.
Damen's professional career has seen him apply his combined skill set to deliver exceptional results. He has successfully collaborated with diverse teams, utilizing his keen business acumen and technical expertise to drive projects from concept to completion. Damen's ability to think critically, solve problems, and communicate effectively has been instrumental in his achievements.
Damen's innate curiosity and passion for learning have led him to explore various industries, including finance, technology, and consulting. This versatility has allowed him to develop a comprehensive understanding of the business landscape, enabling him to provide innovative and effective solutions tailored to the unique needs of each organization.
Beyond his educational and professional accomplishments, Damen is an individual of high integrity and strong work ethic. He consistently demonstrates leadership qualities by taking initiative, motivating teams, and exhibiting a positive and solution-oriented mindset.
As an invaluable asset to any organization, Damen Miller is poised to leverage his exceptional skill set, diverse experiences, and unwavering commitment to excellence to drive success in the fast-paced and evolving world of business and technology.
Dionne D. Miller, Board Secretary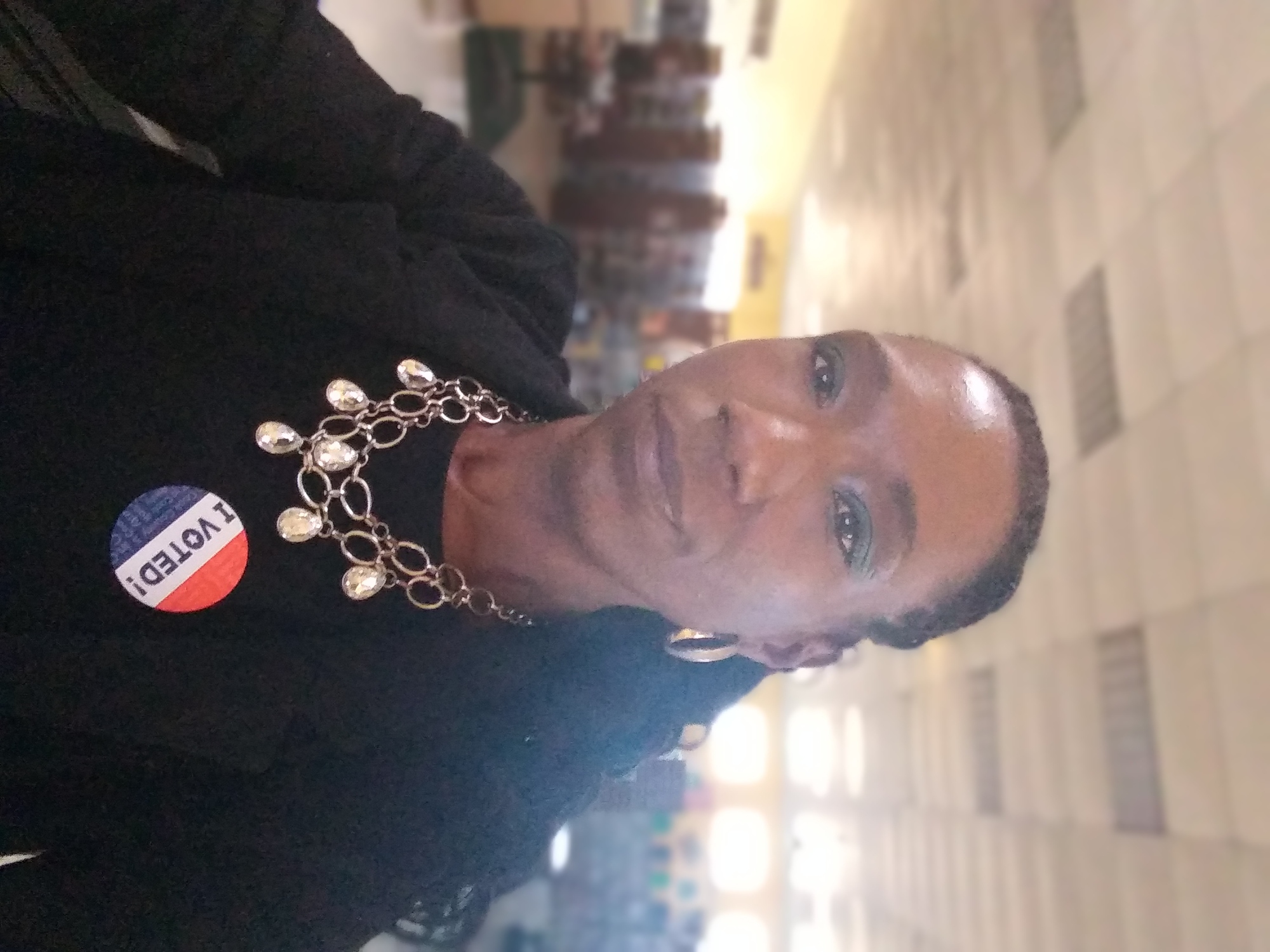 Dionne Miller, based in Saint Paul, MN, is a dedicated advocate for justice and empowerment. As an advocate for justice and equity, Dionne wholeheartedly embraces J.I.I.V.E.'s mission, which extends beyond mere education and registration. It is, in fact, a tireless pursuit of justice, a quest to restore humanity, and a dedication to empowering those who have been historically marginalized. Dionne understands the importance of amplifying the collective voice of Justice-Impacted Individuals, aiming to fulfill promises long overdue and instilling the rights, dignity, and opportunities that have been unjustly denied.

Dionne is dedicated to volunteering for community-based organizations that support both incarcerated individuals and those navigating the complexities of the justice system. She has hosted educational workshops and public forums to ensure that all citizens understand their rights and the implications of various laws on our communities. Her tireless efforts align with her commitment to breaking the cycle of recidivism and fostering a just and equitable society.

Dionne Miller's rich background, wide-ranging experiences, and unwavering dedication to positive change make her an invaluable addition to J.I.I.V.E. In her role as Secretary, she is poised to facilitate effective communication, streamline processes, and support JIIVE in achieving its goals.